About Us
Chabad of North Phoenix was founded with an over-arching vision. Although Jews may embrace many levels of observance in their personal lives, there should be a place for all Jews - no labels, no affiliations - to develop a sense of community, to enhance the experience of being Jewish, to learn and to have fun. With tolerance, sincerity and deeply rooted values, Chabad can help you find that Jewish Center in your heart. We believe that Jews are Jews, regardless of affiliation or personal level of observance. There is no charge for membership or pastoral services. Voluntary donations are appreciated but not required. All are welcome.
Learn More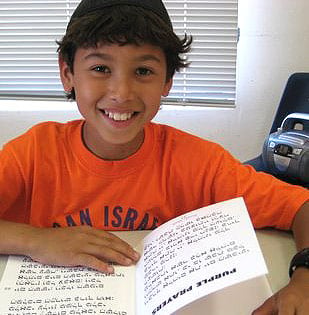 Imagine a child who feels the warmth and spirit of Judaism…
More Info
Upcoming Events
There are no upcoming events posted at this time.
Shabbat & Holidays

Candle Lighting Times
Phoenix, AZ 85050


Upcoming Holiday
Sep. 20 - Sep. 27
Daily Thought
That force that holds electrons in their orbit and planets in theirs, explodes incessantly within the stars above and is the darkness that fills the empty space—that force is a single whole, and it is G‑d. It is not all of G‑d. It is an expression of G‑d. All of it could disappear in a single instant, and for Him nothing would have changed. Where is it that you can find all of G‑d? Wherever He wishes to be...