About Us
Chabad of North Phoenix was founded with an over-arching vision. Although Jews may embrace many levels of observance in their personal lives, there should be a place for all Jews - no labels, no affiliations - to develop a sense of community, to enhance the experience of being Jewish, to learn and to have fun. With tolerance, sincerity and deeply rooted values, Chabad can help you find that Jewish Center in your heart. We believe that Jews are Jews, regardless of affiliation or personal level of observance. There is no charge for membership or pastoral services. Voluntary donations are appreciated but not required. All are welcome.
Learn More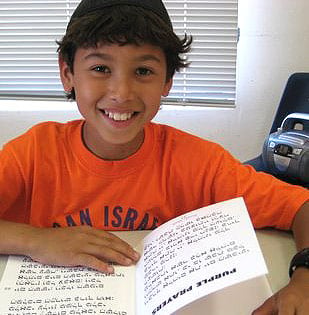 Imagine a child who feels the warmth and spirit of Judaism…
More Info
Learning & Inspiration
Can You Bribe G‑d?What does the
question even mean? How would one "bribe" the Creator anyway? Read More

One Couple's Fight for Their Baby's LifeMeet Rabbi Eli and Chaya Rochel Estrin, authors of "Of Medicine, Miracles and Mindsets", in a...

Read More

100 Strangers Attend Jewish Burial for Man From Tiny Alaskan CityThe dying man's request: "Rabbi, bury me with my people"

Read More
Upcoming Events
There are no upcoming events posted at this time.
Shabbat & Holidays

Candle Lighting Times
Phoenix, AZ 85050
Light Candles at
Shabbat Ends


Upcoming Holiday
Sep. 6 - Sep. 8
Daily Thought
And these words with which I connect with you today… (Deut. 6:6) Every day these words should be just as new...