About Us
Chabad of North Phoenix was founded with an over-arching vision. Although Jews may embrace many levels of observance in their personal lives, there should be a place for all Jews - no labels, no affiliations - to develop a sense of community, to enhance the experience of being Jewish, to learn and to have fun. With tolerance, sincerity and deeply rooted values, Chabad can help you find that Jewish Center in your heart. We believe that Jews are Jews, regardless of affiliation or personal level of observance. There is no charge for membership or pastoral services. Voluntary donations are appreciated but not required. All are welcome.
Learn More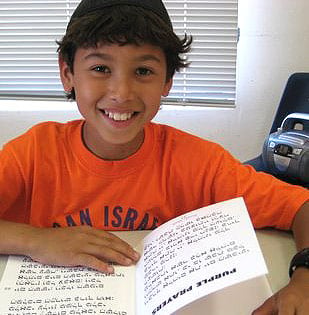 Imagine a child who feels the warmth and spirit of Judaism…
More Info
Learning & Inspiration
How to Celebrate Lag BaOmerHere are the tools and tips you need to have a rip-roaring inspiration-heavy Lag BaOmer celebration...

Read More

The Reluctant RebbeMany children were sick and dying despite all the efforts of the local doctor, and the townspeople...

Read More

Spiritual OrphanhoodWhen you're down in the dumps or trapped in a negative spiral, you can't climb out by yourself.

Read More
Upcoming Events
There are no upcoming events posted at this time.
Shabbat & Holidays

Candle Lighting Times
Phoenix, AZ 85050
Light Candles at
Shabbat Ends


Daily Thought
The words and the stories of Torah are but its clothing; the guidance within them is its body. And as with a body, within that guidance breathes a soul that gives life to whoever follows it. And within that soul breathes a deeper, transcendental soul, the soul of the soul: G‑d Himself within His Torah. Grasp the clothes alone, and you are like the student who hears the words but not the thoughts. Grasp straight for the soul—or even the body—and you will come up with nothing. They are not graspable; they are G‑dly wisdom, and you are a created being. Instead, examine those words and those...