Mitzvahs & TraditionsShabbat, kosher, mezuzah, tefillin, mikvah . . . The essence of Judaism is in its rituals and observances. A selection of websites offering information and guidance on some of the most basic mitzvot.

Chanukah at ChabadJoin us for a fun Chanukah experience! Public menorah lighting, party, hot latkes, doughnuts and more!

Read More

Hebrew SchoolChabad Hebrew School offers a friendly and stimulating environment, where children can embrace their Jewish roots and gain a true sense of Jewish pride.

Read More
About Us
Chabad of North Phoenix was founded with an over-arching vision. Although Jews may embrace many levels of observance in their personal lives, there should be a place for all Jews - no labels, no affiliations - to develop a sense of community, to enhance the experience of being Jewish, to learn and to have fun. With tolerance, sincerity and deeply rooted values, Chabad can help you find that Jewish Center in your heart. We believe that Jews are Jews, regardless of affiliation or personal level of observance. There is no charge for membership or pastoral services. Voluntary donations are appreciated but not required. All are welcome.
Learn More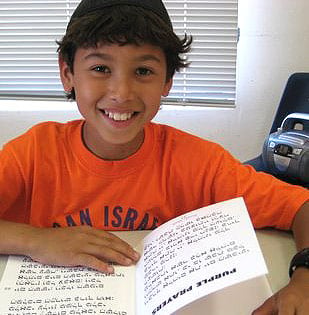 Imagine a child who feels the warmth and spirit of Judaism…
More Info
Learning & Inspiration
Perhaps Peace and Quiet Are OverratedLife's challenges are not a punishment, but a means to help us reach our full potential.

Read More

The Chanukah Story QuizHow well do you know the story of Chanukah? Take this quiz to find out!

Read More

In Flooded British Columbia, Jewish Community Comes to the Aid of Their NeighborsRabbi Shmuly and Freidy Hecht provide material and spiritual sustenance to all

Read More
Shabbat & Holidays

Candle Lighting Times
Phoenix, AZ 85050
Light Candles at
Shabbat Ends


Upcoming Holiday
Nov. 28 - Dec. 6
Daily Thought
You are G‑d's sewing needle. Your mitzvahs are His thread. Now you can understand all these journeys of your life: You are pulling a thread, stitching together the confusion of this world into a single, meaningful story of wisdom and divine truth. Out of chaos, a beautiful patchwork of many colors. As a needle, you must be firm and sharp to pierce through this world. And as a needle, you must also have an opposite side: An opening, a nothingness, an empty place to hold a long divine...